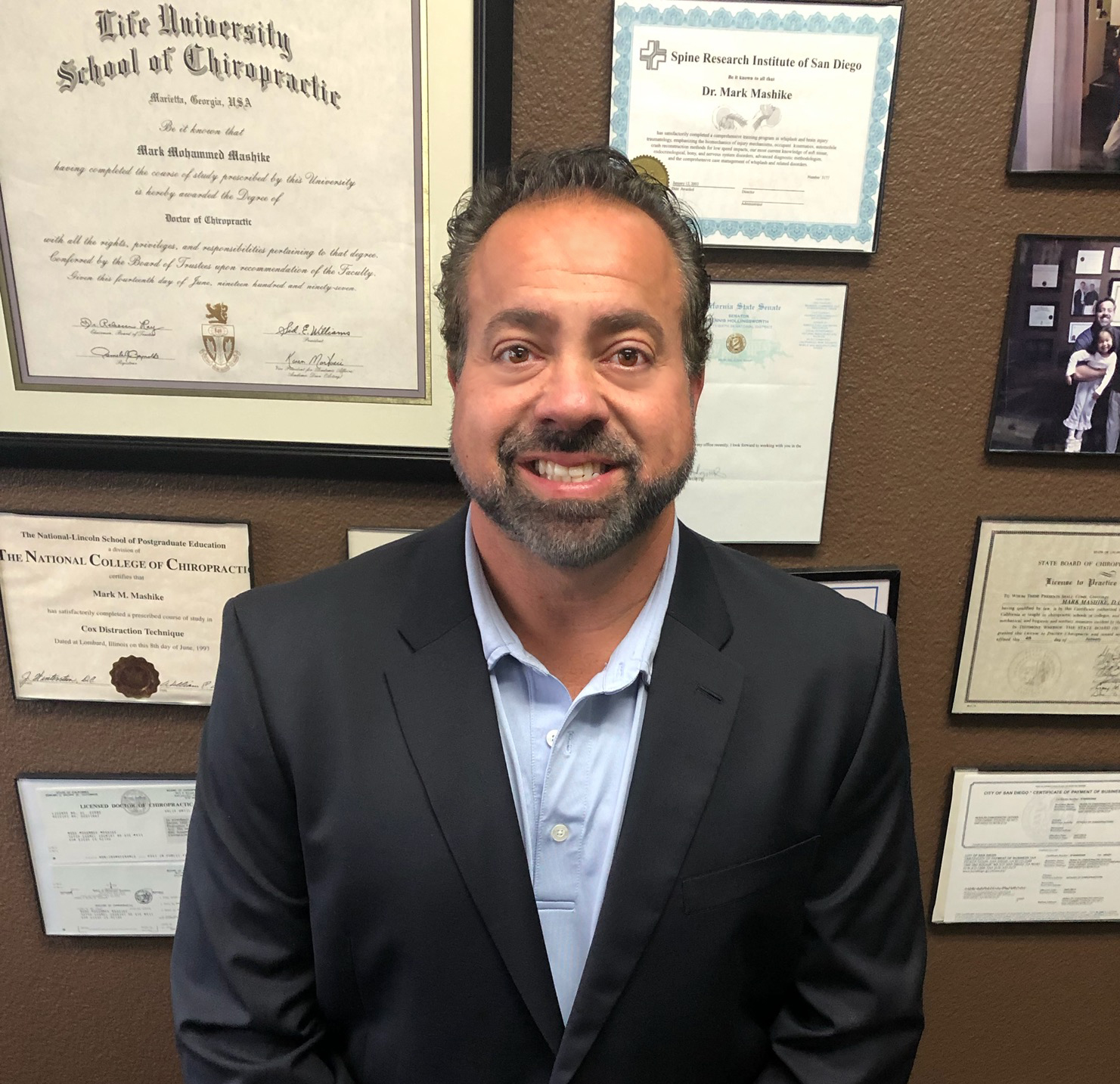 About
Dr. Mashike
Dr. Mark Mashike, D.C. is a graduate of New York State Excelsior Regents College and Life University School of Chiropractic.
He has served in the past both as president and vice president for the California Chiropractic Association in San Diego.
Certifications
Industrial Disability Evaluator
Whiplash / Accident Reconstrutionist
Principles of Fitness and Injury in Golf
Memberships and Affiliations
California Chiropractic Association (CCA)
International Chiropractic Association (ICA)
World Chiropractic Association (WCA)
Serving Chiropractic Patients in the San Diego area since 1999
Who We Are
About Results Chiropractic
Results Chiropractic provides general, family and sport chiropractic care and education in a caring, unhurried, state-of-the-art environment.
Our treatment planning is very conservative in nature.
Patients are seen one-at-a-time, and on-time.
Our goal is to give you quality chiropractic care without compromise.
What this means is that when you come in to our carmel valley office, you will be seen quickly and you will have our full, undivided attention.
We offer all the normal chiropractic services, such as exams, chiropractic adjustments, adjunctive physical therapy, and emergency chiropractic care.
We also offer the following Chiropractic Treatments:
We offer treatment of spinal disc disorders and have a state-of-the-art spinal decompression/distraction traction table.
We offer post sports injury rehabilitation.
We use a state-of-the-art digital X-ray machine to take X-rays (when needed) to help aid in the diagnosis of your condition.
We offer nutritional counseling and education to help aid in your recovery.
We use cold laser therapy (when needed) to help speed the healing process.
We educate our patients on their conditions and let them know what they can do to help speed up the healing process.
We offer different financial options for our patients
Want to know more about our chiropractic office or meet Dr. Mashike?
Please explore our Web site links listed above.
Mark Mashike
D.C., owner
Have questions about our office or chiropractic care?
Call our Carmel Valley office at 858-794-4007
We are always happy to answer any questions or make an appointment for you.
We look forward to meeting you!
Sign up for our news & updates